Getting Blankets to the Homeless
Getting Blankets to the Capitol Lawn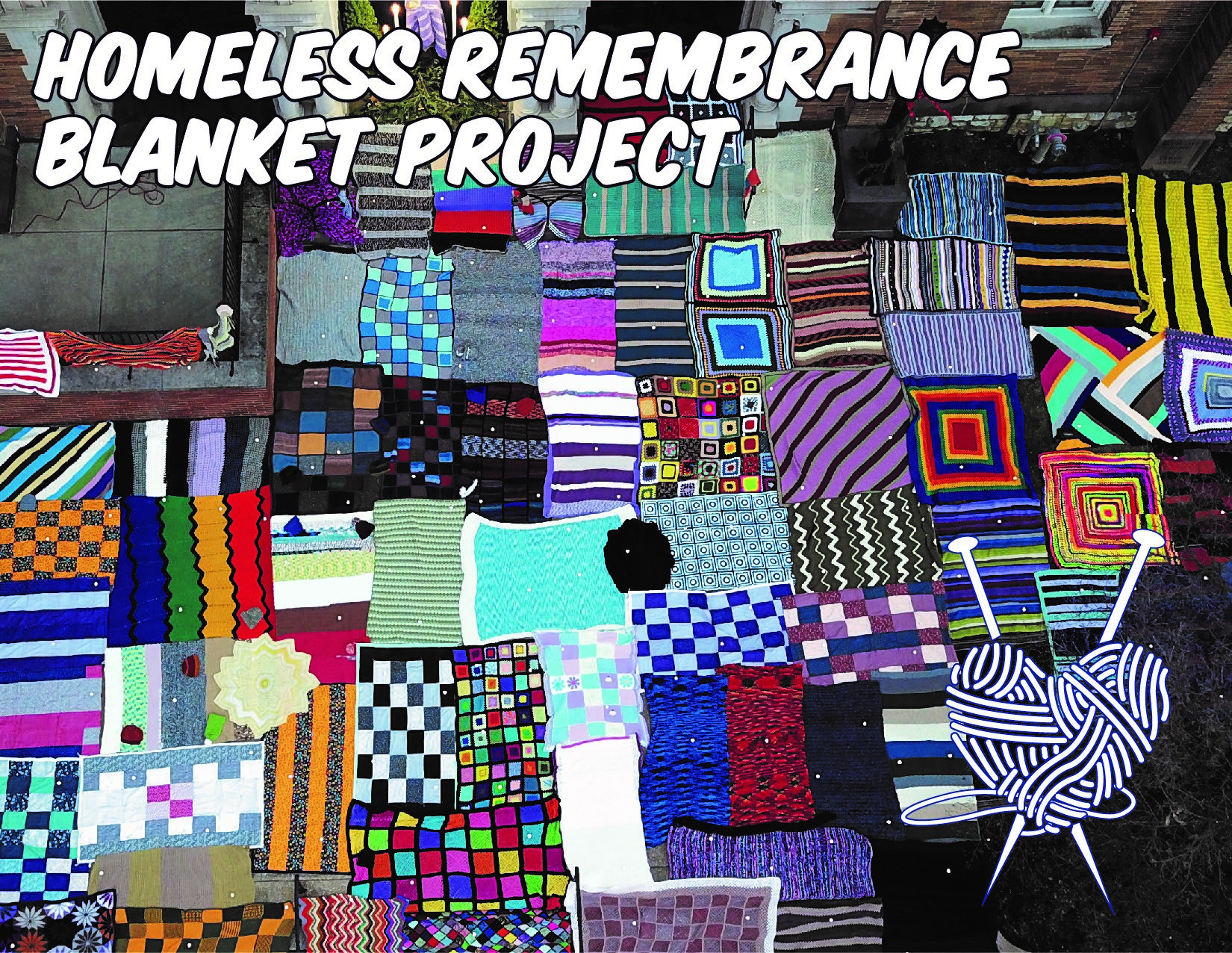 The Homeless Remembrance Blanket Project was an art installation at the nation's capital held on December 21, 2022 – the day we think, not only of those who live unstably housed but of those who die that way.
Generous blanket makers knitted, crocheted, and quilted special gifts for total strangers experiencing homelessness.
Now, the blankets are being distributed to those in need.
Our sincerest thanks go out to everyone who contributed to this important effort!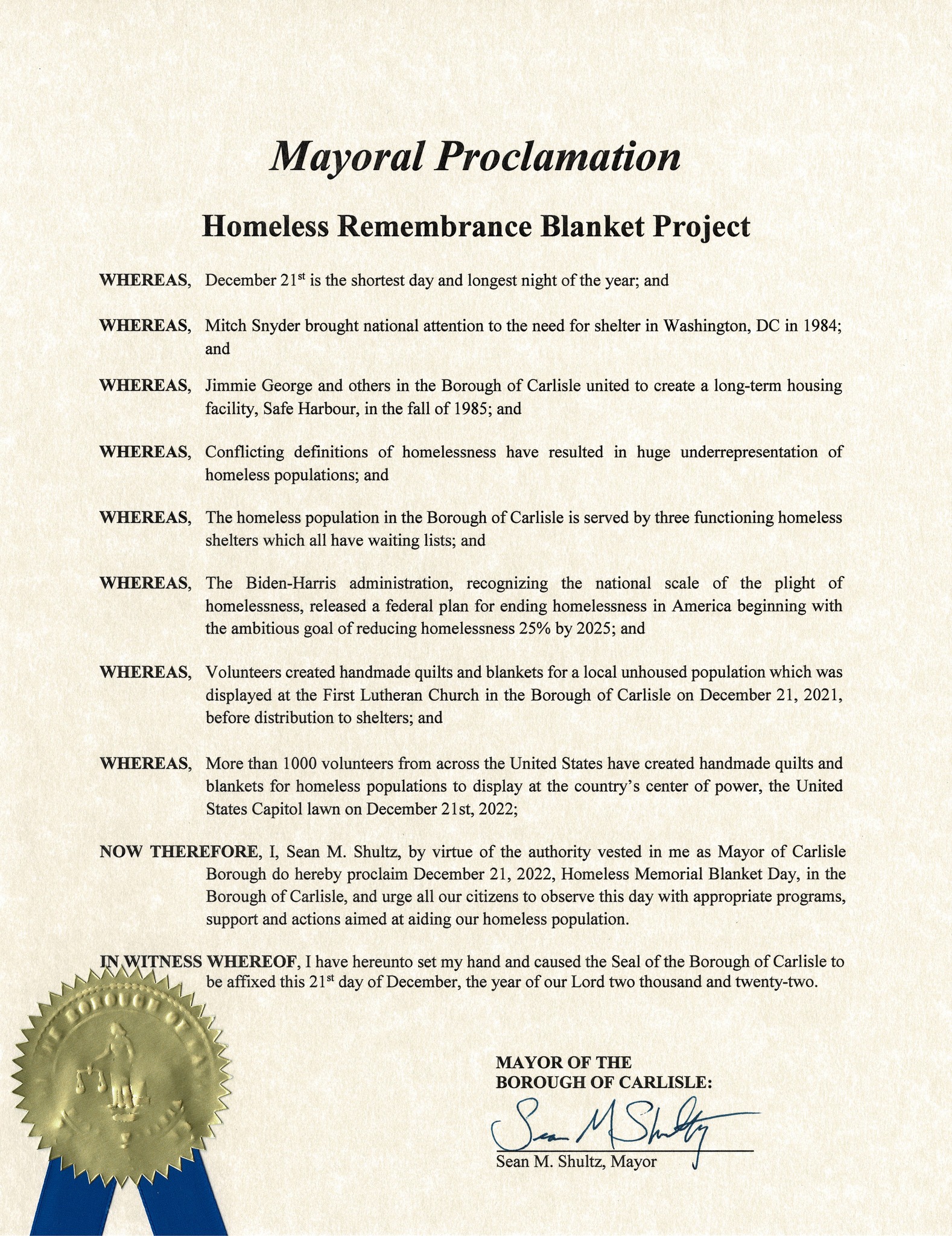 Stay up to date on Homeless Remembrance Blanket Project by clicking the button below.
Help fund the Homeless Remembrance Blanket Project
Make donation checks payable to The Charles Bruce Foundation and mail to:
Charles Bruce Foundation
PO Box 914 Carlisle, PA 17013